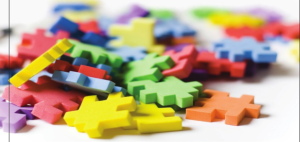 Imagine your teams' diversity working for you
The power of Inclusion and Diversity is boundless. Our programs help to unleash the potential of all employees, creating synergistic collaborative teams prepared to meet any demand.
The services offered by Aseptic Haven LLC have proven results. After we implemented our strategy, one of our clients, saw their employee inclusion rating increase by 9% and their employee empowerment rating increase by 10%, proving our strategy positively impacts effective communication, employee engagement and team collaboration. Inclusion and Diversity has a direct impact on a company's bottom line, improving areas such as:
Higher Employee Engagement
Higher Productivity
Enhanced Collaboration
Effective Communication
Greater Innovation
Reduced Costs Related to Attrition
Increased Sales and Market share for targeted customer groups
More Effective Cross-Functional Teams
Positive Corporate Image
Improved Accountability
Where most people see a problems, we see opportunities for improvement. We start with a needs analysis and create the best strategic solution to serve our clients.
"Never doubt that a small group of thoughtful, committed people can change the world. Indeed. It is the only thing that ever has." – Margaret Mead